The Peace Initiative is Pinellas Community Church's endeavor to share the love and peace of God through acts of service and financial support.
Whether its feeding hungry families in St. Petersburg or helping children in Kenya move from crippling poverty,
each ministry and ministry partnership will seek to bring peace to the hearts and souls of those in whom we serve.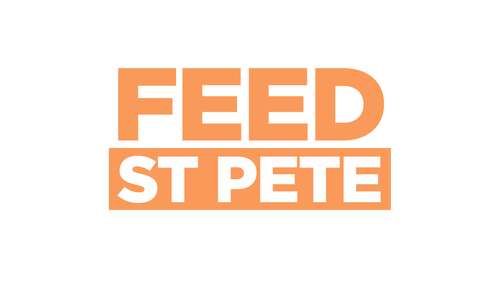 No one should ever go to bed hungry. Feed St. Pete, our on campus food pantry, has been feeding the St. Pete community for over 5 years. Every week, we are feeding more than 100 families. That is nearly 400 people a week receiving food during a time of need.


To serve, simply show up to Feed St. Pete and visit our
Volunteer Check-In Tent.
Volunteer shifts are:
Monday 8:30AM - 11AM
Tuesday 8:30AM - 12PM, 4PM - 7PM
Thursday 8:30AM - 11AM
Working to eliminate & alleviate homelessness in our city, Reach St. Pete bridges the gap between people and resources by providing basic necessities including clothing, shoes & hygiene. Reach St. Pete also works to bring dignity back to those suffering from houselessness.
At this time, Reach St. Pete is taking local Needs Requests and is asking the community to help fill those needs. Additionally, they are also asking for donations of specific items. Click on links below to help!
An Eckerd College-campus ministry, students have an opportunity to experience PCC and get connected to a family of believers where they can belong. Eckerd student leaders also have an opportunity to get involved in the local outreach opportunities through PCC where they can explore beyond the walls of their college campus where they are eager to learn about, serve and be a part of our community.
You can serve by writing students and/or our GRADUATING students a hand-written card and purchasing a gift-card that can be used at any national-brand company such as Starbucks, Target, or Walmart.
Please send these to:
Pastor Bobbie Jo Johnson
Pinellas Community Church
5501 31st St S.
St. Petersburg, Fl 33712
There are 1.5 million middle and high school students who live in Florida which makes the schools the largest mission field among young people. Our partnership with Joe and Natalie Barnoske helps equip and empower students, leaders, and churches to reach their communities with the love of Christ. Youth Alive Florida partners with over 2,000 students who have made the commitment to be campus missionaries, REACHING the lost and hurting in their schools.
Our partnership with The Lord's Light House helps the local church in Wimauma, FL., love and serve their neighborhood. The church is located in an impoverished, migrant community that serves over two hundred families every week through its food pantry program. Through our partnership, PCC provides the food and other daily household necessities for the migrant community who have very little. by hosting neighborhood events throughout the year where people experience the love and hope of Jesus, we help to support the impact THE LORD'S LIGHTHOUSE is making.
Our partnership with Missionary Sharon McCammon helps to train up youth and children to bring hope to their own generation where hopelessness and suicide run rampant.
Our partnership helps bring guidance and training to national Christians through the local church in a predominantly Muslim country with very strict religious laws.
Our partnership with Missionary Wayne Dery in West Africa is helping to plant and build churches that is bringing the hope of Christ to the Maasai people.
Our partnership with Pastor Stanley and Alice Nganga helps feed, clothe, house and educate 450 children in the slums of Kenya suffering from houselessness.